We offer professional and comprehensive tree removal services by experts who follow safety guidelines while also being diligent to take precautions to protect your property from damage.
Sometimes it is necessary to remove a tree to ensure safety or improve the appearance of your property.
This service is usually offered as a last resort when a tree is:
Causing obstruction not correctable by pruning.
Dead, undesirable, or an invasive species.
Considered hazardous.
Crowding or causing harm to other trees.
To be replaced by another specimen.
Located in an area where new construction requires removal.
Causing damage to a sidewalk, driveway, foundation, etc. due to invasive stump and/or roots.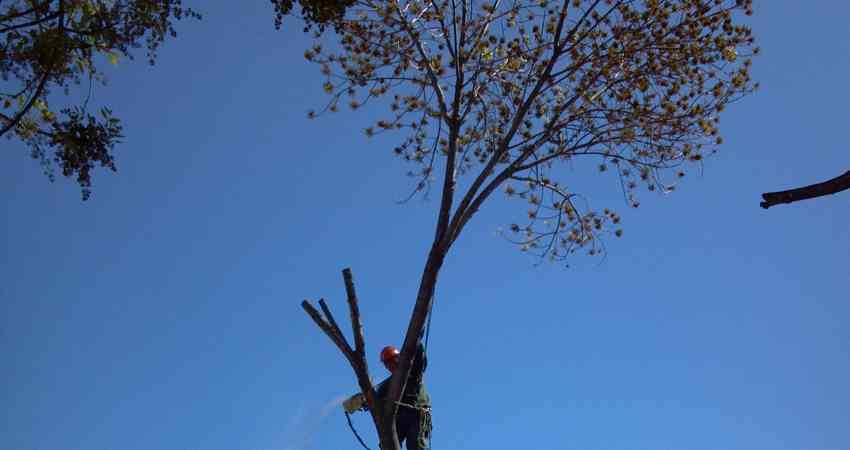 Professional Tree Service
You can have confidence that our team will take care of your trees and property as though they were our own. Our company has over 30 years of removal experience and uses the latest technology and equipment to safely and efficiently handle all sorts of removal scenarios. We meticulously and thoughtfully approach each project with the safety of our team and your property in mind.
The Branch in San Marcos and Escondido, California, offers a full range of arborist services: Tree Trimming, Pruning/Safety Prune, Thinning/Lacing, Shaping, Crown Reduction/Restoration, Tree Removal, Tree Planting, Root Barriers, Hedge Trim/Removal, Stump Grinding, Brush Chipping, Landscaping Services, Thorough Cleanup, and Free Mulch & Wood.