When it comes to tree removal in Escondido, CA, The Branch is the company to trust. Our certified arborists possess extensive knowledge and skill, ensuring that each tree removal project is handled with utmost care. Safety is always our priority, and we utilize advanced equipment to ensure efficiency in every job we undertake.
Situations That Call for Tree Removal
The decision to remove a tree is not taken lightly. Still, there are specific instances where it becomes the most suitable course of action. Tree removal is often necessary when a tree is causing an obstruction that cannot be rectified by pruning measures alone. It is also recommended for trees that are dead, considered undesirable, or classified as invasive species.
Moreover, in cases where a tree is deemed hazardous and poses potential risks, tree removal is crucial. The Branch specializes in understanding these circumstances and provides efficient and safe tree removal services tailored to each unique case.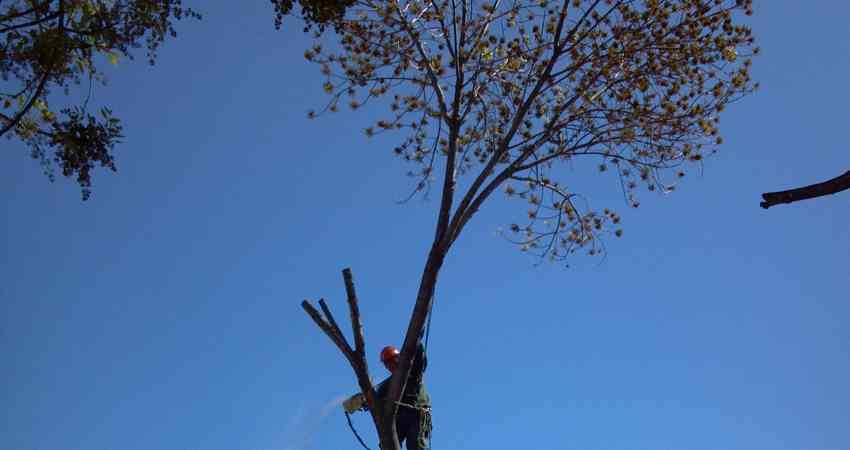 Tree Trimming Services
The Branch also provides tree trimming services in Escondido, CA. Our certified arborists will carefully assess your trees and employ precision trimming techniques to enhance their overall appearance. By removing damaged, diseased, or interfering branches, we not only revive the beauty of your trees but also promote their health and structural integrity.
Schedule an Appointment
Contact us today to schedule an appointment. Our team will handle your tree removal needs with expertise and care.